How to Select an Architect
http://www.aia.org/architect_finder/
Governors Club
http://www.governorsclub.com/
Download Color Brochure (pdf)
Click here


Get Bill's New Book!
Click here to visit the website!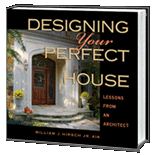 As a part of the design process a model is built of the home. Three dimensional views of a house are best seen with a three dimensional model.

Realistic photos can been taken from any angle.

>Return to Top
---