Download Color Brochure (pdf)
Click here
View Bill's New Book,
The Well-Centered Home
Click here to visit the website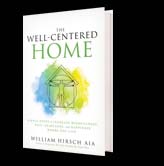 View Bill's Book, Designing
Your Perfect House
Click here to visit the website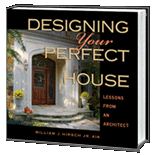 ---
The front entrance to a home is a reflection of the owner and should be designed carefully. Custom millwork and design make a unique welcome.

>Return to Top
---
Custom made staircases are an artistic focal point in the interior of the home.
>Return to Top
---
Trim and specialty millwork are not limited to doors, windows and molding. Interest can be added by looking upward.
>Return to Top
---
Interior spaces can be enhanced through vaulted ceilings, specially designed bookcases and built-in furnishings.

>Return to Top
---